Share
2nd and 4th Sundays have been cancelled
Koko Marina Center Craft and Gift Fairs is held every 3rd Saturday from 10-3 pm.

November 11th & December 9th, 2023  Holiday dates
Covered lanai spaces will accommodate a single 6 foot table (no other displays, side tables).  Additional half spaces available after purchasing a 6' space.
10x10 spaces (vendor to bring their own tent, tables, chairs, displays)
Set up from 8:30 am (new vendors) 9 am if you didn't bring your map and space assignment when we are able to assist you.
During the holidays we have a special area, the Holiday Lane, located on the marina side of the mall with special vendors who only pop up during the holidays.  This is also where our special expos are held.
Vendors are placed in spaces according to when payment is received.

If you want a specific area, it's highly recommended that you secure your space early.
If you would like to secure your space monthly, you may send checks dated for the 1st of each month to:
808 Craft and Gift Fairs
2481 Aapi Place
Pearl City, HI 96782
$141.36 per month
 No parking in the customer lot.  ALL vendors must find street parking, no exceptions.  Vendors (their workers, employees, helpers or anyone else associated with the booth) who are found parking in the lot will be banned for 6 months from returning to any of our events.   
All sales are final, no refunds or exchanges.  Fair goes on rain or shine.
It is the vendors responsibility  to get their own GET, insurance and other permits required to run their businesses.  
Any changes require a $25 change fee paid in advance.
View full details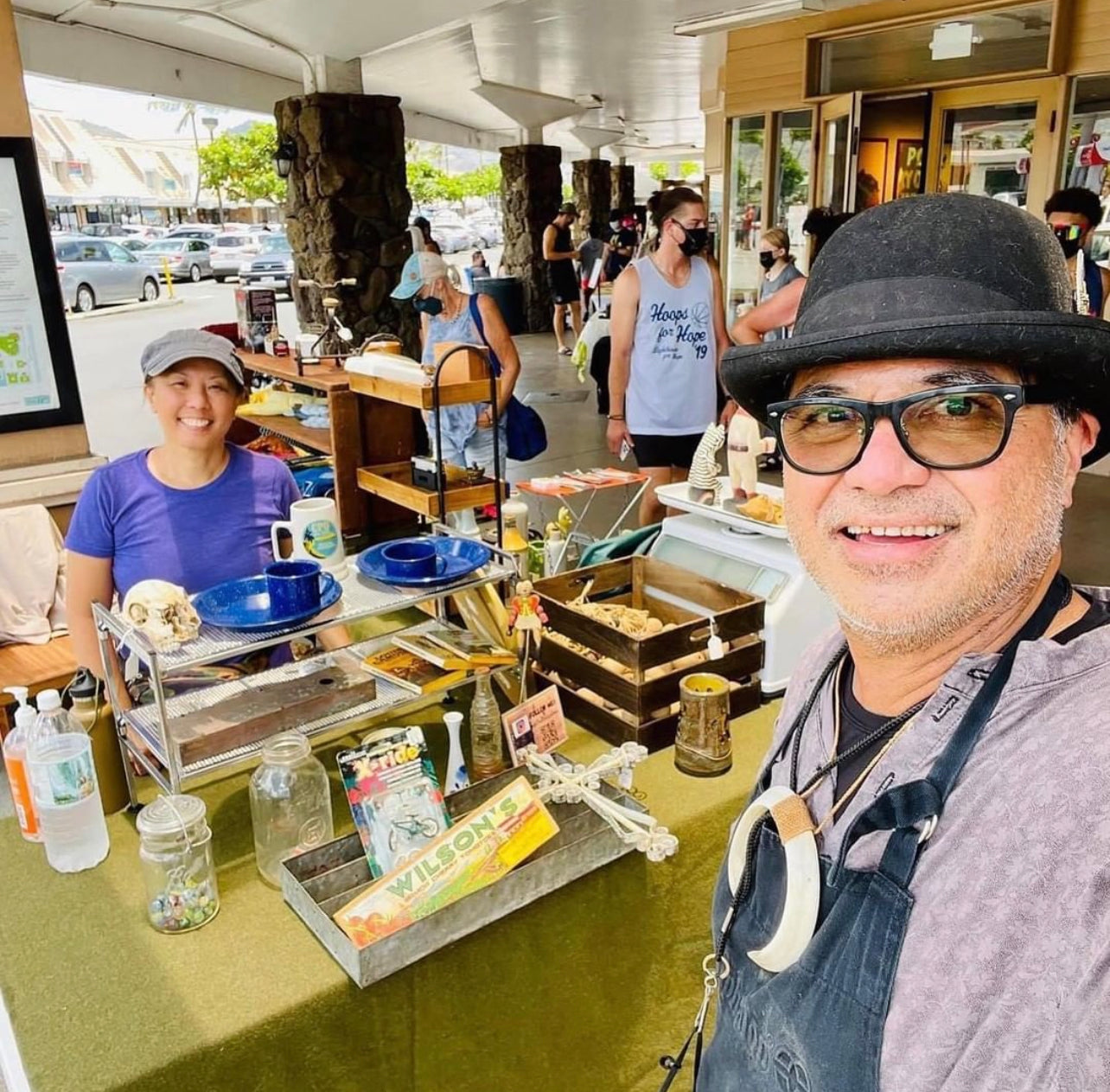 Vendor Info

-All sales final and fair goes on rain or shine. There are no refunds or exchanges.

-Any approved change of space or date changes will incur a $20 fee.

-Vendors must unload and move their vehicles to designated parking (Email with info will be sent).

-Any vehicle associated with your booth (helpers, workers, friends, relatives) must abide by all rules (including parking on the street.)

*Vendor is responsible for their own licenses, insurance and taxes.*

-Vendors are sent a confirmation email with their space assignments, set up instructions and map.

Vendor agrees to hold harmless any and all claims, including but not limited to products, liability, workmanship or damages.

Vendor agrees to dispose of their boxes, large trash and other items associated with running their business off site. Do not leave trash or debris on site.